The reasons why copywriting impact branding your business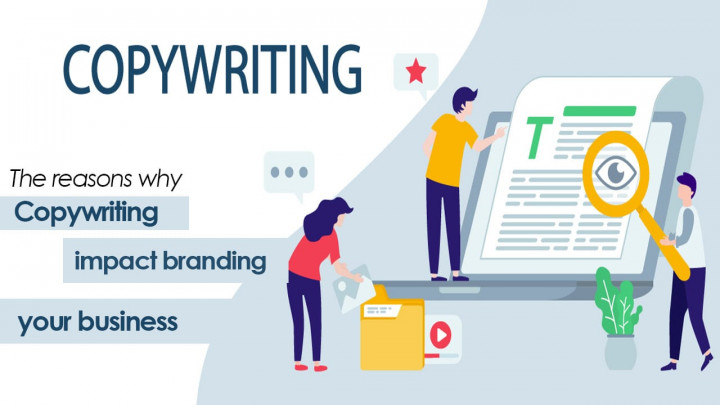 copywriting
branding
business
Digital marketing
Author:
Ecoodia
Date:
19/09/2022 1:14 pm
A writer's words can reveal your brand to the world. The words of a professional copywriter can transform the world into your brand.
With businesses going digital, brands are becoming more and more active on the internet, trying to sell their products and services.
But that means thousands of brands communicate with potential buyers every day. What can your brand say will make a difference?
This is where copywriters come into play. Currently in the market of copywriting has great importance.
Draft quality content

The importance and impact of copywriting

Role and Responsibilities

Conducts market research

Writes copy for marketing channels

Edit and proofread

Draft campaigns
1. Draft quality content
Anyone can write content, but the skill of a professional writer is to compose copy that can capture the attention of someone browsing the internet for a fleeting moment.
That's all it takes to enjoy good content. As you keep recruiting to find good copywriters, you'll come across two types. One, will listen to what you have to say about the product and immediately put pen to paper.
Second, copywriters will ask countless questions about the product or service and then take the time to pitch their thoughts together. the second type will be the type yo go with. This is because they will come up with campaigns and copy that will hit you in the right place.
Their content will likely appeal to the five senses of your target audience. This is the definition of a good quality copy.
2. The importance and impact of copywriting
You give two editors a mission on a pizzeria. One copywriter writes about the quality of the ingredients and the amount of cheese added. The second editor wrote about how biting into a slice of pizza made him feel.
How the kindness in his mouth made him forget what he was stressed about a second ago. The first writer is not wrong, but the words of the second writer will make you want to eat pizza, and so you will order.
This is the impact of good writing. The average person is hit by more than 1,700 banner ads every month, but only sees half of them. If you need a good ROI, you need your brand copy to have a huge impact.
3. Role and Responsibilities
In a digital marketing agency, copywriters understand a client's brief and write copy for their marketing communications. He/she is also involved in brainstorming and creating marketing campaigns and plans for clients.
In some agencies, copywriters also liaise with clients to gain a deeper understanding of the brand and its products. Read below to learn more about the responsibilities of a good copywriter.
4. Conducts market research
A good copywriter tries to get as much detail as possible about the product and target audience before they start creating copy. It's important that copy targets the prospect's emotions.
This is the only way to ensure that you convert as many customers as possible and get a better return on investment.
And, there is no way for a copywriter to write such content without analyzing the thought processes, likes and dislikes of the target audience.
Therefore, it is very important to conduct thorough market research. That's why writers need to have good research skills.
5. Writes copy for marketing channels
This is the main part of the process that is putting pen to paper. In a digital marketing agency, copywriters write diverse content for brands across multiple genres. In a day, you can write copy for restaurants, clothing stores, schools, e-commerce websites, and more.
Each agent provides its customers with end-to-end services. So as a copywriter, you'll be writing everything from social media copy and website content to blog posts and banner copy.
6. Edit and proofread
This is a relatively easier task for any writer, as neither editing nor proofreading requires too much creativity. Everything you need to ensure error-free content and concise customer compliance.
In addition, the content of the editor should be clear and lint-free. Not all writers are required to do this, but if required, they are free to take on this responsibility.
7. Draft campaigns
Since copywriters study the market and the psychology of the target audience, most digital marketing agencies involve them at the campaign creation stage.
Understanding the purpose of each campaign will help give their copies the edge. Moreover, it helps them to know more about their customers and products.
More Detials: Main reasons why you promoted your business on social media