Look at the Top 10 Web Design Company in Udaipur 2022-2023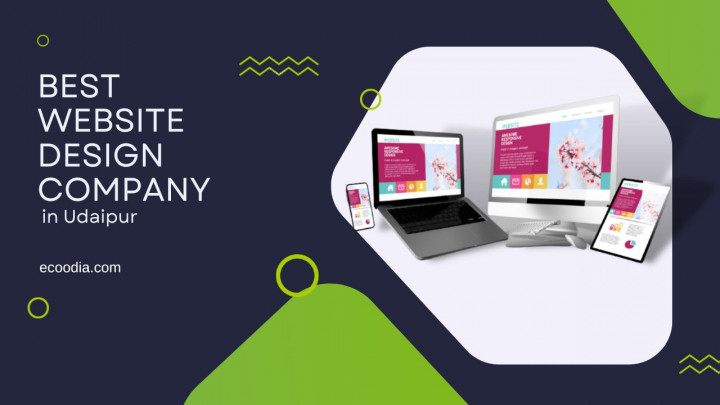 Website Design Company in Udaipur
best website design company in udaipur
Author:
Ecoodia
Date:
01/12/2022 4:02 PM
With digital marketing now spreading all over the world, the engagement of web development services has increased in many ways.

Nowadays, many websites are being developed every minute and startups are testing these websites.
Let's Take a Look at the Top 10 Companies that provide the Best Website Design Company in Udaipur.
World SEO Services
Object Developer
3i Planet
WebSenor
Web Search Solutions
TrioCorps
Udaipur Web Designer
AppSenor
WestoWeb
TechMeraki
World SEO Services Web Design Company in Udaipur
World SEO Services is a premier web design firm located in Udaipur, India. The company has a dedicated group of web developers experienced in creating websites of all kinds.
Web development is not just a job, but a passion for providing SEO services to the world. They believe that the visual appeal of a website is the initial impression that visitors will get. The foundation of any website is its well-designed structure.
Website: worldseoservices
Contact: +91 9602093137
Location: Shanti Nagar, Udaipur, Rajasthan
Object Developer Web Design Company in Udaipur
Object Developer is a renowned website development business located in Udaipur. In addition to website creation, they also provide services such as app development, programming and online advertising.
Website: Objectdeveloper
Contact: +91 9352562080
Location: Near Jain Mandir, Sector 4, Udaipur, Rajasthan
3i Planet Web Design Company in Udaipur
3i Planet, based in Udaipur, is a highly acclaimed IT firm with over four years of experience and has provided services to over 320 customers.
They also offer web design courses and WordPress training, having provided services to prominent businesses in Udaipur such as Pizza Burst, Ashoka Cinema, Labh Garh Palace, Sunrise Group of Institute, and more.
Website: 3iplanet
Location: H.M. Sec.4, Udaipur
WebSenor Web Design Company in Udaipur
Another prominent web design firm in Udaipur that offers superior services. In addition to web development, they provide services such as app development, software engineering, and online advertising.
Website: websenor
Location: Shastri circle, Post Office Road, Ashok Nagar, Udaipur
Web Search Solutions Web Design Company in Udaipur
This business was founded in 2005 with the aim of creating websites with intuitive navigation, captivating design and robust security.
They are experts in Content Planning & Management, Database Design and Implementation, Search Engine Optimization (SEO), and Website Design and Development.
Website: Websearchsolutions
Location: Kamal Complex, Gulab Bagh Road, Udaipur
TrioCorps Web Design Company in Udaipur
Triocorps specializes in Web Design and Development. This company offers a comprehensive suite of services that encompass the items detailed in the list.
Their methodology involves listening to the customer, analyzing their needs, presenting proposals, executing the selected web development plan, and monitoring the progress.
Website: Triocorps
Location: Manglam Fun Square Near Nursery Road, Udaipur
Udaipur Web Designer Web Design Company in Udaipur
Udaaipur Web Designer is an inventive web designer company situated in Udaipur, offering a variety of services including web design and development, e-commerce web development, mobile responsive design, domain registration, payment gateway integration, logo design services, web hosting services, as well as other web-related services.
Website: Udaipurwebdesigner
Location: Tilak Nagar near Hiran Magri, Udaipur
AppSenor Web Design Company in Udaipur
They have been providing web and mobile application development services to customers around the world. They are a team of experienced professionals available to work with any type of technology platform.
Their proficiency is enough to construct intelligent projects that will lead to great success for the companies. The teams possess expertise in the most up-to-date web technologies and various app development platforms.
The professionals at AppSenor Corp are highly skilled and carry out a wide variety of IT services projects.
Contact: +91-9950834560

Email: info@websenor.com
Website: WebSenor
WestoWeb Web Design Company in Udaipur
The company specializes in combining creative ideas with cutting-edge technology to produce results that help our clients succeed.
They are a passionate, innovative, and results-driven group of professionals dedicated to providing top-of-the-line web design and development services to help our clients reach their goals.
Contact: +91-9950834560
Email: info@WestoWeb.com
Website: WestoWeb
TechMeraki Web Design Company in Udaipur
TechMeraki aspires to be a reliable partner to businesses of all sizes, utilizing its unparalleled technical knowledge to become a leader in the market.
No matter the size of the business, whether it be small business owners or large corporations. The company seeks to help their customers grow their online presence by providing top-notch development services.
TechMeraki has teams of highly skilled and reliable personnel who can carry out the necessary tasks to ensure a successful online presence for a business.
Location: Manglam Fun Square at Durga Nursery Road, Udaipur,
Website: Techmeraki
Contact: +91-8209368742, +91-9929067498
Read More : Latest New Top 10 Digital Marketing Company in Delhi 2023